BOOKING PROCEDURE
To register for the German training  you can start with one trial  lesson or the booking of a batch of lessons. 
To understand the booking process please follow the steps below.  
Step 1: On the online enrolment form, select
the trial lesson (1 unit of 45 minutes) or a block of 10/20/30 lessons of 45 or of 60 minutes
your preferred date and time for the first lesson
your method of payment: bank transfer or credit card
Step 2: Register
yourself or another person 
your personal data, including name, address, and year of birth
your choice of plattform: Skype, zoom, Teams, google meet
and send your registration
Step 3: After registration
you will receive an automated confirmation immediately after registering and a personal confirmation within 36 hours. You will find the invoice attached in the personal confirmation if you chose to pay by bank transfer, or a receipt if you opted to pay by credit card 
you will receive either a placement test to determine your level of German or a few questions to answer in German, neither of these are compulsory
after payment has been received, you will be sent the contact details of your online teacher. He or she will contact you before your course start to confirm that the lesson will take place.
Step 4: After the starter package
If you want to book more lessons go to our shop and select a block of lessons. The more lessons you book, the less you pay per lesson.

If you do not want to fill in the online enrolment form again

send us an email informing us about the amount of lessons you wish to book. You will receive an invoice via email to make a bank transfer. 




If you need any support, please contact us any time.
go to the registration form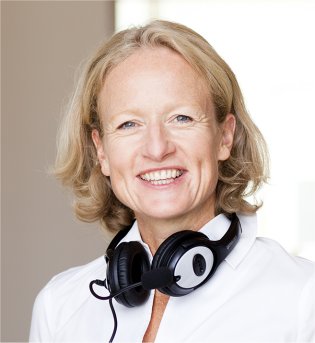 I will be happy to support you!