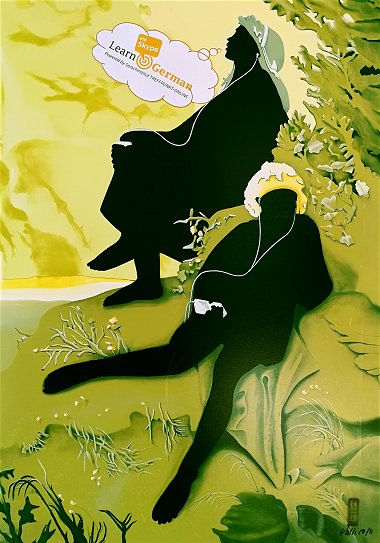 RetroArt –  inspired by a painting from the 19th century and interpreted by Pinselartist Ralf Metzenmacher
BOOKING PROCEDURE
To register for the German training  , we recommend using our booking form

.  You can book a course for yourself, a partner, an employee or your child by following the steps below:
Step 1: On the online enrolment form, select
the test lesson,  1 unit of 45 minutes or right away a block of 10/20/30 lessons of 45 or of 60 minutes
your preferred date and time for the first lesson, e.g. Tuesday from 9:15 to 10:00 (45 minutes) or Thursday from 19:30 to 20.15 (45 minutes). 
your method of payment: bank transfer or credit card. PayPal is only accepted for the test lesson
the currency is in EURO
Step 2: Register
yourself, a partner, a child, an employee
your personal data, including name, address, and year of birth
your choice of plattform: Skype, zoom, Teams, google meet    
send your registration
Step 3: After registration
you will receive an automated confirmation immediately after registering and a personal confirmation within 36 hours. You will find the invoice attached in the personal confirmation if you chose to pay by bank transfer, or a receipt if you opted to pay by credit card or PayPal
you will receive either a placement test to determine your level of German or a few questions to answer in German. Neither of these are compulsory
after payment has been received, you will be sent the contact details of your online teacher. He or she will contact you before your course start to confirm that the lesson will take place.
Step 4: After the starter package
if you wish to continue after the test lesson, you can book batches of 10, 20, 30+ lessons of 45 or of 60 minutes via our secure online enrolment form 
the more lessons you book, the less you pay per lesson
instead of completing the online form once more, you can also send us an email telling us how many lessons you would like to book. You will then receive an invoice for payments by bank transfer, a link for credit card payments or an email address if you prefer to pay via PayPal.
If you have any questions or concerns, please contact us. We are always very happy to help on the phone +49 (0)951 204404 or via email. 
go to the registration form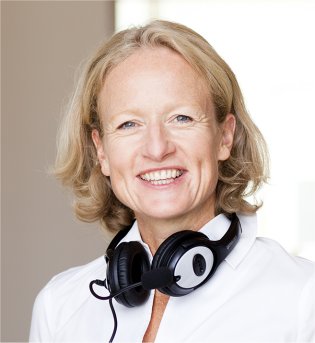 Contact me!
With best wishes from Bamberg/Bavaria Alexandra von Rohr