TEST DaF – exam preparation to enter university
The TestDaF = "Test German as a foreign language" is a language test for anyone who wishes to study at a German university and is required to demonstrate a language proficiency of level C1 as defined by the Common Framework of Reference for Languages (CEFR). In this sense, it can be viewed as an alternative language exam to the Goethe Certificate C2 (Goethe C1 is only accepted by a limited number of universities) and to telc [Deutsch C1 Hochschule]. We would recommend TestDaF to anyone who needs a C1 level of German certified by official language testing organisation. The exam is offered 6 times a year at licensed test centers

 throughout Germany.
First thoughts
If you wish to pass the TestDaF, intensive exam preparation is essential. To ensure you pass the exam the first time, two conditions should be fulfilled. First, you must be familiar with the TestDaF exam format and, second, you should have a C1.1 level of German before you begin your exam preparation. If this is not the case, it may be wiser to first take a regular course to cover level C1. If both conditions are fulfilled, you can expect to need an average of 4-5 * 60 minutes for each of the 4 test sections (reading, listening, writing, speaking), a total of approx. 15-20 * 60 minutes. Together with your experienced language teacher, you will quickly see when you are well prepared for the exam.
The combination of self-study and specialized online individual training is a very compact, time-efficient  and cost-effective way to pass the TestDaF first time. Private training with individual corrections and immediate feedback on your performance create the perfect preparation conditions.
Course format
Individual live German lessons with your own private teacher
If you learn German online eg. via Skype

 or zoom

you will have live lessons face to face with your own private teacher  on days and at times that suit you. You can see your teacher, share the screen to work together on texts and send them back and forth. This allows you to train your speaking, listening, reading and writing skills while documenting your progress.
Not only does this form of training guarantee flexibility in terms of location and time, it also gives you the opportunity to train only the sections of TestDaF that you need to focus on. You can choose between 1 to 30 lessons per week, it is entirely depends on you and what you need.
From autumn 2020 the TestDaF exam will be digital (paper-free), meaning you will have to take the exam on a computer. By training online you will be directly experiencing the test situation.
Course content
Most of the texts, situations and questions in the exam relate to university studies. As TestDaF will go digital in September 2020, it is possible that the exam format will change. Currently, however, it has the following structure:
1) Reading comprehension: 3 reading texts at varying levels of difficulty.
2) Listening comprehension: 3 listening texts, usually including a dialogue from everyday student life, an interview and a lecture, all at varying levels of difficulty.
3) Written expression: You are required to produce a clearly structured text on a topic provided. At the end of the text you will need to state your own opinion.
4) Oral expression: You are required to demonstrate your oral expression in 7 different situations. You will hear tasks via sound recordings on your computer and also read them in your exam leaflet. Your answers are immediately recorded and saved as an mp3 file.
We will also train the following. read more / mehr lesen
German teachers
All teachers are native speakers and certified langauge trainers. They have prepared language learners for Goethe, telc and TestDaF exams for more than 10 years. They do this regularly at the university in Bamberg, at TestDaF-licensed private schools or online for TREFFPUNKT-ONLINE. Their professional instruction animates and inspires our language learners: Live instruction means immediate personal feedback, driving you on to achieve your goal of passing TestDaF first time.
Course prices
| Number of lesson units | Euro € |
| --- | --- |
| 01 lesson per 45 minutes = test lesson | 35,00 |
| 05 lessons per 60 minutes | 245,00 |
| 10 lessons per 45 minutes | 350,00 |
| 10 lessons per 60 minutes | 460,00 |
| 15 lessons per 60 minutes | 678,00 |
| 20 lessons per 45 minutes | 683,00 |
| 20 lessons per 60 minutes | 897,00 |
| 25 lessons per 60 minutes | 1.060,00 |
| 30 lessons per 45 minutes | 985,00 |
| 30 lessons per 60 minutes | 1.294,00 |
| 35 lessons per 60 minutes | 1.487,00 |
| 40 lessons per 45 minutes | 1.273,00 |
| 40 lessons per 60 minutes | 1.673,00 |
| 50 lessons per 45 minutes | 1.563,00 |
| 50 lessons per 60 minutes | 2.054,00 |
You can also use our general registration form

to book lesson packages. If you have any questions, please feel free to call us at any time.
Please note: We do not charge any enrolment fee. These prices include selection of materials, preparation and the services described below. If you would like to have written texts corrected outside specified teaching times, this can be arranged, please send us an email.
Services included
The online courses include the following:
Personal consultation via phone/Skype/zoom both before and during the course
A detailed placement test to determine the language level before the course (if required)
Online 1-to-1 lessons (45 or 60 minutes) with qualified German language trainers via Skype, Zoom or an alternative platform
A course tailored to individual requirements and special interests
Course material selected according to the level, preferred learning style and language goals
Material in form of copies will be forwarded via email
Selection of course books according to needs, cost of course books are not included
Varying course times to fit in with individual schedules. Lessons from 7:00 to 21:00, Monday to Friday. Saturdays on request, Sundays with an extra charge 
Learning breaks or an increase in course intensity if required
Time zone:

UTC+1 (CET) in winter and UTC+2 CEST) in summer.

Preparation for all official exams from Goethe, telc and TestDaF

A certificate based on the

Common European Framework for Languages

.

100% saving on the enrolment fee for the German Home Tuition Program of Sprachinstitut TREFFPUNKT-ONLINE
Conditions and general notes
Instruction is given online, on a one-to-one basis live with a private teacher
One 1-to-1 online session lasts either 45 or 60 minutes
The test (trial) lesson can but must not be booked to start
The booking of lesson batches is from minimum 10 lessons á 45 or á 60 minutes
Course times and days can be varied to fit your schedule
Lessons take place from Monday to Friday between 7 am and 9 pm, Saturdays on request, Sundays with an extra charge of 10%
Payment must be made in net via bank transfer, PayPal or credit card before the course start
If cancellations are made on time – at least 36 hours in advance – no lessons will be charged. For late cancellations, lessons will be charged at 100%.
Please note that lessons must be taken within a set period of time. This period is generous and is divided as follows:

– 15 weeks if the booking is 5*60 minutes
– 30 weeks if the booking is 10/15*60 minutes
– 50 weeks if the booking is 20/25*60 minutes
– 80 weeks if the booking is 30/35*60 minutes
– 100 weeks if the booking is 40*60 minutes

The place of jurisdiction is Bamberg, Germany.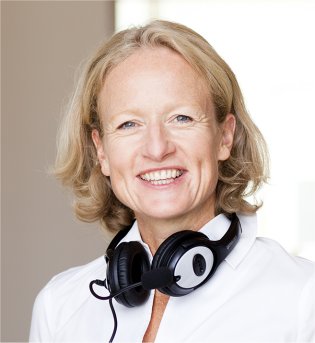 Contact me!
With best wishes from Bamberg/Bavaria Alexandra von Rohr
Sprachinstitut TREFFPUNKT-ONLINE
Average rating:
0 reviews