OUR GERMAN TEACHERS 
Our teaching team comprises 25 German teachers, all of whom are German native speakers who have learned at least one additional language. Most have lived abroad and have studied either foreign languages or teaching German as a foreign language. Teaching German is their principal profession and they have 5 to 25 years of experience teaching German at private language schools, universities or private companies. In their online teaching they draw extensively on this expertise and practical experience.
Expertise
Due to their extensive experience, our team can readily adapt their teaching to a wide variety of target groups. This means they can centre their lessons around your individual learning goals, adapting the content to suit your pace and level.
They will quickly determine your current language level and identify the points where you need support. Our teachers know exactly how to prepare you for any of the official German exams. They are also very knowledgeable in terms of helping you to develop your language skills in specific business fields, such as sales, administration, project management, HR or in daily office life. They can cover subjects such as finance, contracts, engineering, IT, mechanical engineering, medicine and automotive industry, as well as everyday German or German for travel. And of course we also have German teachers who enjoy working with children (aged 10+) and teenagers, and know how to inspire and motivate them.
Depending on your objectives, our teachers will work with coursebooks, selected material that suits your interests, or authentic material relevant to your situation, e.g. emails or reports. If you are booking lessons for your children, these will be based on the textbooks they are using in school together with our own material.
As head of a privately run language institute, I know my colleagues and their individual specialties very well. Consequently, I can always find the right teacher for you.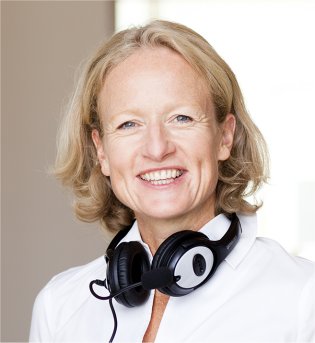 Contact me!
With best wishes from Bamberg/Bavaria Alexandra von Rohr