Business German – German for the office
The primary aim of this course is to give you confidence when speaking, be it on the phone, in meetings or at trade fairs. We will concentrate not only your active speaking, but also on pronunciation, listening comprehension and appropriate vocabulary. Should you have to write emails, minutes or reports, you will also have the opportunity to work on these areas and improve your written expression.
Course format
Individual German lessons, live with your private teacher
Learning German online via Skype

 or zoom allows you to enjoy live face-to-face lessons with your own private teacher at times that suit you.
You can see your teacher, write in the chat window, send texts back and forth via google.docs and record your lesson. This enables you to train your speaking, listening, reading and writing skills and to keep a record of your online sessions for later review.
Course content
You determine the course content in your private lessons. If you are a beginner at level A1 or A2, we recommend working with a course book. However, if you already have a good basis (~ from level B1 +), you can also work with authentic material, e.g. emails and texts (documents, brochures, website) from your professional environment. We will focus on the vocabulary you need and practise using German in situations that are relevant to you. read more / mehr lesen
Example goals for Business German courses:
become a confident German speaker
understand and use idiomatic expressions
conduct situation-specific small talk
make effective calls
write emails or reports
take an active part in meetings
master presentations 
negotiate specifically and successfully
react more quickly and appropriately 
If you'd like to understand business life in Germany better, we suggest reading "Business Etikette in Deutschland"

Find out how convenient and efficient it is to learn German with your personal teacher via Skype. You will have sessions tailored to your interests on days and times that suit you.
German teachers
Our team comprises 25 German teachers, all of them German native speakers. All our teachers are certified language trainers with at least 8 years of professional experience in teaching business German online or classroom teaching. We have worked with a variety of target groups, with a focus on a wide range of subject areas. Our professional instruction animates and inspires our language learners: live instruction means immediate personal feedback, driving you on to achieve your language goals.
Course prices
| Number of lesson units  | Euro € |
| --- | --- |
| 01 lesson per 45 minutes = test lesson | 35,00 |
| 10 lessons per 45 minutes | 350,00 |
| 10 lessons per 60 minutes | 460,00 |
| 20 lessons per 45 minutes | 683,00 |
| 20 lessons per 60 minutes | 897,00 |
| 30 lessons per 45 minutes | 985,00 |
| 30 lessons per 60 minutes | 1.294,00 |
| 40 lessons per 45 minutes | 1.273,00 |
| 40 lessons per 60 minutes | 1.673,00 |
| 50 lessons per 45 minutes | 1.563,00 |
| 50 lessons per 60 minutes | 2.054,00 |
Please note: We do not charge an enrolment fee. Our prices include selection of materials, preparation and the services described below. To book training units, please add these to the enrolment form

.
Services included
The online courses include the following:
Personal consultation via phone/Skype/zoom both before and during the course
A detailed placement test to determine the language level before the course (if required)
Online 1-to-1 lessons (45 or 60 minutes) with qualified German language trainers via Skype, Zoom or an alternative platform
A course tailored to individual requirements and special interests
Course material selected according to the level, preferred learning style and language goals
Material in form of copies will be forwarded via email
Selection of course books according to needs, cost of course books are not included
Varying course times to fit in with individual schedules. Lessons from 7:00 to 21:00, Monday to Friday. Saturdays on request, Sundays with an extra charge 
Learning breaks or an increase in course intensity if required
Time zone: UTC+1 (CET) in winter and UTC+2 CEST) in summer
Preparation for all official exams from Goethe, telc and TestDaF
Regular tests to monitor learning progress after 50 lessons (half a language level) if required
A certificate based on the Common European Framework for Languages

.

100% saving on the enrolment fee for the German Home Tuition Program of Sprachinstitut TREFFPUNKT-ONLINE
Conditions and general notes
Instruction is given online, on a one-to-one basis live with a private teacher
One 1-to-1 online session lasts either 45 or 60 minutes
The test (trial) lesson can but must not be booked to start
The booking of lessons is in batches of minimum 10 lessons á 45 or á 60 minutes
Course times and days can be varied to fit your schedule
Lessons take place from Monday to Friday between 7 am and 9 pm, Saturdays on request, Sundays with an extra charge of 10%
Payment must be made in net via bank transfer, PayPal or credit card before the course start
If cancellations are made on time – at least 36 hours in advance – no lessons will be charged. For late cancellations, lessons will be charged at 100%. Please note that lessons must be taken within a set period of time. This period is generous and is divided as follows:
– 30 weeks if the booking is 10*45 or 10/15*60 minutes
– 50 weeks if the booking is 20*45 or 20/25*60 minutes
– 80 weeks if the booking is 30*45 or 30/35*60 minutes
– 100 weeks if the booking is 40*45 or 40/45*60 minutes
– 120 weeks if the booking is 50*45 or 50*60 minutes
The place of jurisdiction is Bamberg, Germany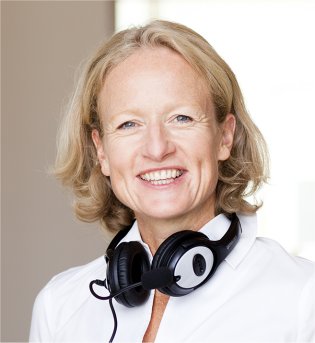 Contact me!
With best wishes from Bamberg/Bavaria Alexandra von Rohr