HEADSET RECOMMENDATIOS FOR ONLINE TRAINING WITH A PRIVATE TEACHER
Why a good headset is important
Based on our experience, we recommend using a good headset, because voice quality is a very important factor when learning online.
Für welchen Headset-Typ Sie sich entscheiden, hängt von der häufigsten Anwendung (mobil, zuhause, PC oder Tablet) ab, aber auch von der gewünschten Hör- und Sprechqualität (Preis), dem erwarteten Einfluss von Außengeräuschen sowie dem Tragekomfort. Aus dem großen Angebot verschiedenster Modelle haben wir unten stehend einige ausgewählt, die sich für Skype bzw. Google Hangouts bewährt haben.
1. Wired Headsets
#1
Microsoft LifeChat LX-3000
(Skype certified)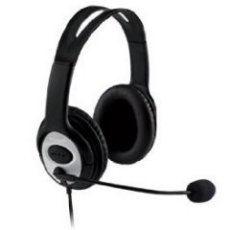 Our favorite: good price/performance ratio: very good voice and audio quality because of the closed system, aceptable wearing comfort, no connection problems with Windows operating systems, inexpensive.
order now at amazon.com
order now at amazon.co.uk
order now at amazon.de
---
#2
Microsoft LifeChat LX-6000
(Skype certified)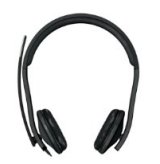 excellent voice quality, comfortable to wear even on permanent use, no connection problems with Windows operating systems
order now at amazon.com
order now at amazon.co.uk
order now at amazon.de
---
#3
Philips SHM7410U PC Headset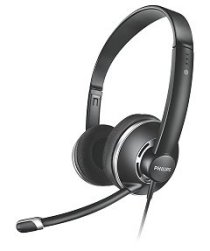 very good voice and listening quality, good wearing comfort, good bass reproduction, multifunctional headset thanks to multiple connection options
order now at amazon.com
order now at amazon.co.uk
order now at amazon.de
---
#4
Klipsch R6i II in-Ear-Kopfhörer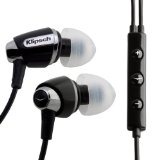 Studio-quality acoustic experience, built-in in-line microphone with convenient call acceptance and completion button, works good with iPods, iPhones and other portable devices
order now at amazon.com
order now at amazon.co.uk
order now at amazon.de
---
#5
Jabra UC Voice 150 MS DUO Headset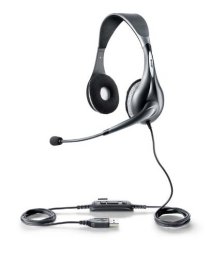 Inexpensive headset with good sound quality and small packing dimensions
order now at amazon.com
order now at amazon.co.uk
order now at amazon.de
---
#6
Jabra UC Voice 550 DUO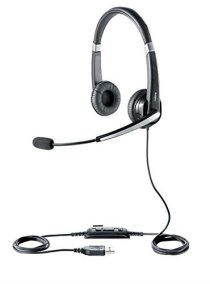 Further development of the Jabra 150, improved speech quality in HD, better wearing comfort through leather pads and better microphone positioning, peak stop volume limitation
order now at amazon.com
order now at amazon.co.uk
order now at amazon.de
---
#7
Sennheiser PC 8
USB Headset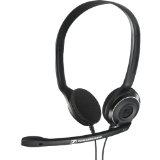 lightweight headset with remote control cable. Good stereo sound and noise canceling microphone
order now at amazon.com
order now at amazon.co.uk
order now at amazon.de
---
#8
Sennheiser Culture
Series SC60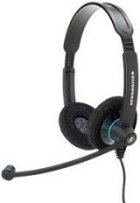 Business headset with very good voice quality in HD, very good wearing comfort
order now at amazon.com
order now at amazon.co.uk
order now at amazon.de
---
#9
Plantronics Blackwire C325-M 
(Skype certified)

Lightweight headset with wired remote control, good stereo sound, good price / performance ratio, 3.5mm blade plug (also suitable for many smartphones)
order now at amazon.com
order now at amazon.co.uk
order now at amazon.de
---
2. wireless headsets (mostly blue tooth)
#11
Sennheiser MB Pro2 ML 
Stereo Bluetooth Headset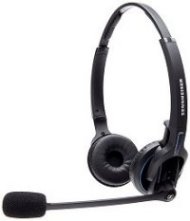 high-quality headset with very good acoustic properties. "Room presence" enables hands-free speaking in good quality. Good wearing comfort through leather earcups
order now at amazon.com
order now at amazon.co.uk
order now at amazon.de
---
#12
Logitech H820e

wireless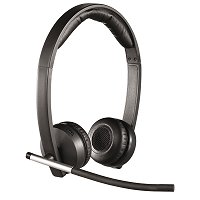 Premium headset with very good features. Connection via USB dongle. Available in dual and mono versions
order now at amazon.com
order now at amazon.co.uk
order now at amazon.de
---
#13
Logitech H800 Headset

wireless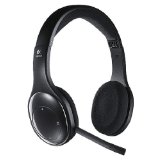 Full digital stereo sound for music and calls, background noises are suppressed. running time of the rechargeable battery up to six hours, adjustable padded headband with soft ear pads, foldable
order now at amazon.com
order now at amazon.co.uk
order now at amazon.de
---
#14
Corsair VOID Wireless

Headset wireless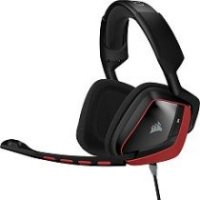 Despite its look like a gaming headset, it's perfect for Skype communication. Very good acoustic properties (HD) and wearing comfort. Over 10m connection range, battery reserve up to 16 hours, available in 4 colors
order now at amazon.com
order now at amazon.co.uk
order now at amazon.de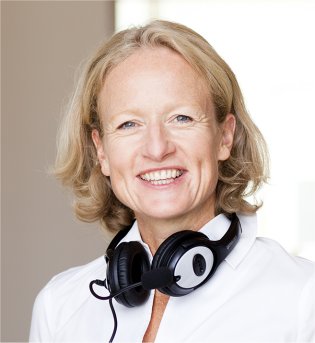 Contact me!
Alexandra von Rohr