HEADSET RECOMMENDATIOS FOR ONLINE TRAINING
Why a good headset is important
Based on our experience, we recommend using a good headset, because voice quality is a very important factor when learning online. Since the headsets supplied together with smartphones only rarely offer an acceptable transmission quality, we have selected some good headphones / headset models for you here.
Which type of headset with good voice and hearing quality you choose should depend on your most common use (mobile, at home, outdoor, PC or tablet) and your preferences (closed or open shells, with or without cables, size). You should also pay attention to the expected influence noise from outside and the individual wearing comfort. From the wide range of different models we selected some which proved to be suitable for online lessons, online conferences and video chat. If you want to use the headset frequently for listening to music, the more expensive models are more recommended.
The listing below is based on the following criteria:
1. wired | 2. wireless, but a connection cable or bracket between the hearing capsules / earpieces|
3. true wireless, completely without cables |
1. Wired headsets
#1
Microsoft LifeChat LX-3000
(Skype certified)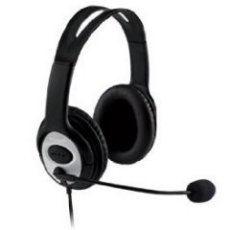 Our favorite: good price/performance ratio: very good voice and audio quality because of the closed system, aceptable wearing comfort, no connection problems with Windows operating systems, inexpensive.

order now at amazon.com

order now at amazon.co.uk

order now at amazon.de
---
#2
Microsoft LifeChat LX-6000
(Skype certified)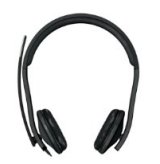 excellent voice quality, comfortable to wear even on permanent use, no connection problems with Windows operating systems

order now at amazon.com

order now at amazon.co.uk

order now at amazon.de
---
#3
Philips SHM7410U PC Headset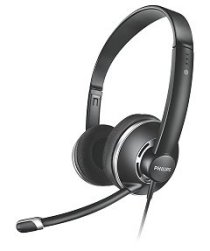 very good voice and listening quality, good wearing comfort, good bass reproduction, multifunctional headset thanks to multiple connection options

order now at amazon.com

order now at amazon.co.uk

order now at amazon.de
---
#4
Jabra UC Voice 550 DUO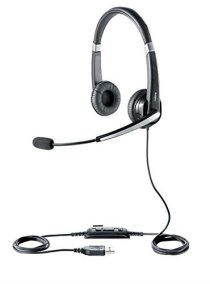 Further development of the Jabra 150, improved speech quality in HD, better wearing comfort through leather pads and better microphone positioning, peak stop volume limitation

order now at amazon.com

order now at amazon.co.uk

order now at amazon.de
---
#5
Sennheiser PC 8
USB Headset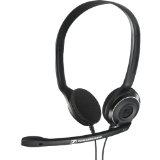 lightweight headset with remote control cable. Good stereo sound and noise canceling microphone

order now at amazon.com

order now at amazon.co.uk

order now at amazon.de
---
#6
Sennheiser Culture
Series SC60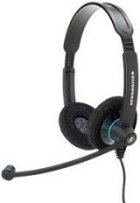 Business headset with very good voice quality in HD, very good wearing comfort

order now at amazon.com

order now at amazon.co.uk

order now at amazon.de
---
#7
Plantronics Blackwire C325-M
(Skype certified)

Lightweight headset with wired remote control, good stereo sound, good price / performance ratio, 3.5mm blade plug (also suitable for many smartphones)

order now at amazon.com

order now at amazon.co.uk

order now at amazon.de
---
2. wireless headsets (mostly blue tooth)
#8
Libratone TRACK+ Wireless
In-Ear Kopfhörer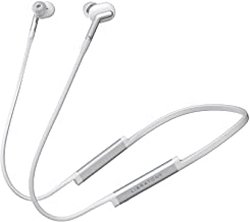 high-quality headset with very good acoustic and active noise reduction, good wearing comfort even when moving, comparatively inexpensive, but transport and storage options are only satisfactory

order now at amazon.com

order now at amazon.co.uk

order now at amazon.de
---
#9
JBL Live 220BT Headset
In-Ear Kopfhörer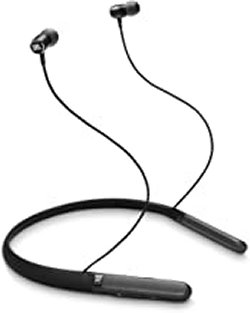 Headset mit sehr guten akustischen Eigenschaften, sehr gute Bluetooth-Anbindung, Ohrhörer mit 4-Tasten-Fernbedienung, Nackenbügel, Mikrofon & Alexa-Integration, preiswert

order now at amazon.com

order now at amazon.co.uk

order now at amazon.de
---
#10
Sennheiser MB Pro2 ML
Stereo Bluetooth Headset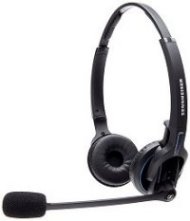 high-quality headset with very good acoustic properties. "Room presence" enables hands-free speaking in good quality. Good wearing comfort through leather earcups

order now at amazon.com

order now at amazon.co.uk

order now at amazon.de
---
#11
Logitech H820e wireless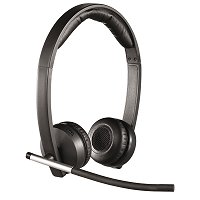 Premium headset with very good features. Connection via USB dongle. Available in dual and mono versions

order now at amazon.com

order now at amazon.co.uk

order now at amazon.de
---
#12
Logitech H800 Headset wireless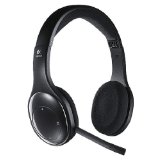 Full digital stereo sound for music and calls, background noises are suppressed. running time of the rechargeable battery up to six hours, adjustable padded headband with soft ear pads, foldable

order now at amazon.com

order now at amazon.co.uk

order now at amazon.de
---
#13
Corsair VOID Wireless Headset wireless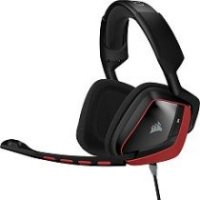 Despite its look like a gaming headset, it's perfect for Skype communication. Very good acoustic properties (HD) and wearing comfort. Over 10m connection range, battery reserve up to 16 hours, available in 4 colors

order now at amazon.com

order now at amazon.co.uk

order now at amazon.de
---
3. True wireless headsets
#14
HUAWEI FreeBuds 3
true wireless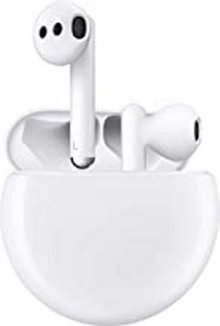 Our favorite in price / performance. High quality headset with very good acoustic characteristics, active noise canceling, fast bluetooth connection, 14mm loudspeaker, wiredes USB charging case

order now at amazon.com

order now at amazon.co.uk

order now at amazon.de
---
#15
Sony WF-1000XM3

wireless earbuds with active noise canceling , top in many product tests with consistently good properties

order now at amazon.com

order now at amazon.co.uk

order now at amazon.de
---
#16
Apple AirPods Pro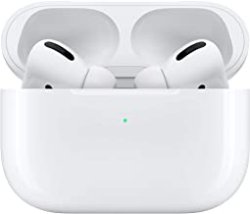 Very good headset in well-known Apple quality & price, active noise canceling, best ratings, the adaptive EQ automatically adjusts music to the shape of your ear, easy setup for all your Apple devices, quick access to Siri, wireless charging case with battery life of more than 24 hours

order now at amazon.com

order now at amazon.co.uk

order now at amazon.de
---
#17
Cellular Line Petit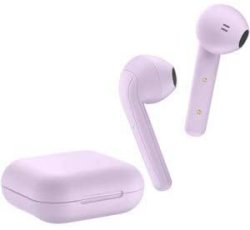 Inexpensive in-ear Bluetooth headphone with charger, microphone, auto pairing, noise isolation, pump bass, praised in test reports

order now at amazon.com

order now at amazon.co.uk

order now at amazon.de
---
#18
JBL Endurance Peak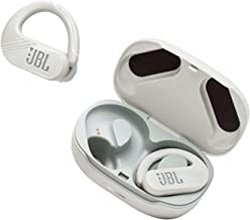 In-ear sports headphones with waterproof Bluetooth earbuds with bracket and dual connect, 30h playback time for workouts with power

order now at amazon.com

order now at amazon.co.uk

order now at amazon.de
---
#19
Beats Powerbeats pro by dr.dre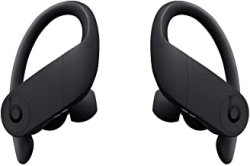 Premium headset with very good features

order now at amazon.com

order now at amazon.co.uk

order now at amazon.de
---
#20
Sennheiser Momentum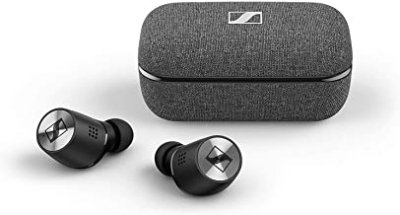 Bluetooth in-ear headphones with active noise canceling, very good sound properties, proven Sennheiser quality that is never cheap

order now at amazon.com

order now at amazon.co.uk

order now at amazon.de
---
#21
Samsung Galaxy Buds Pro

high quality wireless headphones, further development of the Samsung Galaxy Buds with active noise suppression, long-lasting battery, 3 microphones, Sound by AKG, 2-way loudspeaker incl.Araree Clear Cover,

order now at amazon.com

order now at amazon.co.uk

order now at amazon.de
---
#22
Samsung Galaxy Buds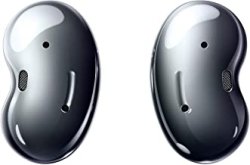 Wireless Bluetooth headphones with noise canceling, long-lasting battery, Sound by AKG, comfortable fit, comparatively inexpensive

order now at amazon.com

order now at amazon.co.uk

order now at amazon.de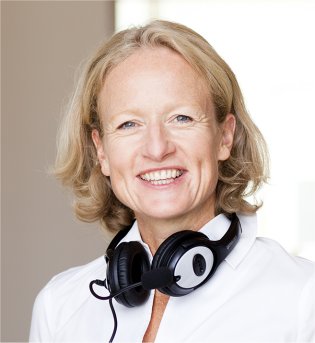 Curious to hear how you liked them