FIRST STEPS
Zoom, Teams and other chat programs are easy to use. Should you need any help, just give us a call. As a privately run language school, you will have a personal contact on hand to offer support from the outset. Besides a PC, tablet or smartphone, all you need is a stable internet connection. Using a webcam is optional, but is recommended read more / mehr lesen
Alexandra explains the booking process    
Technical steps
Optional – get a good headset – the best connection type depends on your device: PC, notebook, smartphone.
Test whether everything works by making a test call.
If you want to use an online platform within a company network, you may need to inform the network administrator or ask them to set up the installation.
Booking steps
Once the technology is working, book your German course online using our registration form. Most participants begin by booking the taster session of 1*45 minutes for EUR 35.00. This way will enable you to get to know your teacher live in a teaching session. read more / mehr lesen If you enjoyed the lesson, book packages of 5/10/15/ 20+ lessons of 45 or 60 minutes. You will continue to learn with the teacher you had for your trial session. 
Booking form – choose in the shop 
Choose the test session of 1*45 minutes or a package  
Choose a date for your first session, all future sessions are arranged personally after the session with your teacher. 
Write down your level A1.1 = no German, A1.2 = little German, A2 = basic German, B1 = lower intermediate, B2 = higher intermediate, C1 = proficient German, C2 = excellent German. Alternatively, you can choose a number between 0 (no) and 10 (excellent German) 
If you are not sure, choose the level that seems most appropriate to you and we will verify it via a placement test or in the first lesson.
Checkout course bookings
fill in your personal data (billing data)

provide additional information, i.e. register another person, comments, objectives, preferred chat program

check your order 

pick way of payment

confirm  booking

agree to the terms and conditions
send 
After enrolment
After receiving your online enrolment,
you will receive an automated response.
you will receive a personal response within 24 hours by email. If you selected bank transfer for the payment, you will receive an invoice, if you selected PayPal or credit card, you will receive a payment receipt.
Once we have received your payment, we will email you, 
the contact details of your online teacher
a placement test to determine your German level if you are not a complete beginner. The test is optional. 
After the test lesson
If you wish to go on after the test session, please book packages of 5/10/15+ lessons of 45 or 60 minutes each. The more lessons you book, the lower the price per lesson.
The booking can be processed via our shop, as you did with the test session
or you send an email to the school with the number of lessons you wish to book. An invoice will be emailed to you. The payment can be made by bank transfer or with credit card.
If you have any questions, please contact us any time also on Saturdays. If you wish to chat with us, Alexandra will forward a zoom link to you.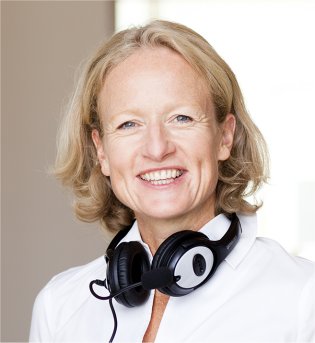 Contact me –  Alexandra von Rohr