1. Services included
The online courses include the following:
Personal consultation on the phone/ Skype/zoom  both before and during the course
A detailed placement test to determine the language level before the course (if required)
Online 1-to-1 lessons (45 or 60 minutes) with qualified German language trainers 
A course tailored to individual requirements and special interests
Course material selected according to your level, preferred learning style and language goals
Selection of a course books – optional – according to the needs (cost of course books not included)
Varying course times to fit in with individual schedules 
Learning breaks or an increase in course intensity at your choice 
Preparation for all official exams from Goethe, telc and TestDaF
Regular tests to monitor learning progress after 50 lessons if required
A certificate based on the Common European Framework for Languages.
100% saving on the enrolment fee for the German Home Tuition Program of Sprachinstitut TREFFPUNKT-ONLINE
2. Conditions and general notes
Instruction is given online, on a one-to-one basis
One 1-to-1 online session lasts either 45, 60 minutes or longer at your choice
Course times and days can be varied to fit individual schedules
Time zone: UTC+1 (CET) in winter and UTC+2 (CEST) in summer

Lessons take place from Monday to Friday between 7 am and 9 pm, Monday to Friday. Saturdays on request, Sundays with an extra charge of 10%

Online sessions can be postponed. The teacher must receive notice of any postponement or cancellation via email/WhatsApp at least 36 hours before the start of the planned session. Otherwise the lesson will be charged at 100%.
Payment must be made via bank transfer or credit card before the course start
Please note that lessons must be taken within a set period of time. This period is generous and is divided as follows:
– 30 weeks if the booking is 10*45 or 10/15*60 minutes
– 50 weeks if the booking is 20*45 or 20/25*60 minutes
– 80 weeks if the booking is 30*45 or 30/35*60 minutes
– 100 weeks if the booking is 40*45 or 40/45*60 minutes
– 120 weeks if the booking is 50*45 or 50*60 minutes
The place of jurisdiction is Bamberg, Germany 
3. Money back guarantee
More assurance with our money back guarantee. Should our service not be in complete accordance with our service description, please let us know in writing ( email to a.vonrohr@sprachinstitut-treffpunkt.com) within three days. Sprachinstitut TREFFPUNKT-ONLINE will then ensure that the situation has improved within 3 days. Should the service still not meet your justifiable expectations, your course fees will be reimbursed.
4. Data Protection
We use data submitted by Customers to process Customer requests and prepare the participant's stay. In principle, we do not pass on personal data to third parties without the Customer's consent unless it is directly necessary for the provision of the service, e.g. to inform the teachers or the guest families and to arrange leisure activities in the Home Tuition Program and for the performance of the contract.
Photographs of participants taken during the Home Tuition course may, after mutual consultation, be published on the website of the language institute TREFFPUNKT-ONLINE or in other promotional material published by TREFFPUNKT-ONLINE to document the experiences of participants for prospective clients. These pictures will not be shared with third parties. Our measures to protect personal data are based on the EU General Data Protection Regulation (EU-DSGVO) https://www.datenschutz-grundverordnung.eu/
5. Statement of Agreement
Through the booking and payment of a TREFFPUNKT-ONLINE language programme, you are agreeing to accept the above conditions and requirements. TREFFPUNKT-ONLINE cannot be held responsible for typographical errors on this site. Please write to us, if anything is unclear.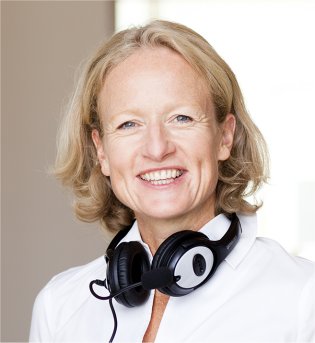 Head of school – Alexandra von Rohr