REVIEWS AND COMMENTS FROM OUR STUDENTS
Our former students all agree: one-to-one German online training with TREFFPUNKT-ONLINE is a unique and valuable experience. See what they have to say about their courses. You will find comments on the sites below.
Please also note the comments on our German page
Please tell us about your online experience!
We would love to know how you like our teaching. If you have any tips to share on learning online via Skype, it would be great to hear those, too. Just click on the "create your own review" button.
Learn German Online with your private teacher | Sprachinstitut TREFFPUNKT-ONLINE
Average rating:
0 reviews
Previous comments from our participants

Von: Jaroslav [mailto:jaroslavxx@yahoo.xx] Gesendet: Freitag, 29. November 2019 21:00 An: Alexandra Von Rohr <a.vonrohr@sprachinstitut-treffpunkt.com> Betreff: Frau Alexandra von Rohr.

Hinweis: J. lernt sehr regelmäßig, d.h. mindestens einmal pro Woche. Nach 5 Monaten hat er nicht nur sehr gute Fortschritte gemacht, sondern es macht ihm auch immer mehr Freude zu Deutsch zu lernen. Doch lesen Sie selbst.

Guten Tag, Frau Alexandra von Rohr.

Mir macht es viel Spaß. Ich möchte weiter lernen, bin noch nicht so gut, aber ich werde ein bisschen besser in meiner Grammatik. [ der Lehrer ] ist ein sehr guter Lehrer und es macht viel Spaß mit ihm Unterrichten. Ich möchte sehr gern meinen Termin verlängern.

Mit freundlichen Grüßen, J.

Von: Kip [mailto: …@yahoo.com] Gesendet: Sonntag, 8. April 2018 22:13 An: Alexandra von Rohr <A.vonRohr@sprachinstitut-treffpunkt.com> Betreff: Re: AW: Sprachinstitut TREFFPUNKT-ONLINE

Kip war im Mai 2017 erst an der Sprachschule in Bamberg und hat ab Oktober Deutsch via Skype gelernt. Sie hat bereits ein sehr hohes Sprachniveau auf Deutsch, so dass es vor allem darum ging, Feinheiten und Nuancen im Ausdruck zu verbessern.

Kip attended a language course at the school in Bamberg in May 2017 and took a German online course via Skype in October, continuing her lessons with the same teacher. Her German level is already very advanced, so the focus was on improving specific individual language points.

---

Read her report in German or English below. Take advantage of the close co-operation between Sprachinstitut TREFFPUNKT Bamberg and Sprachinstitut TREFFPUNKT-ONLINE to extend your learning beyond your onsite language course.

---

 As a child, I had some contact with German through a family member, which led me to studying the language at college on a semester abroad program. As my husband's relatives all live in Germany, I've continued to try to improve my language skills.

In May of 2017 we stayed in Germany for 3 month stays. During our time in Bamberg, I found TreffPunkt Language Institute and learned German there for 6 weeks. I was really sad to have to leave and stop my course, so when I found out they had Skype courses available, I signed up. I have been learning German via Skype ever since.

My phonetic instructor from the school was available, so I could continue working on my pronunciation. The homework assignments and Skype sessions are helping immensely. I am amazed at how easy it is to continue my learning. Alexandra makes the whole registration process very easy. She is very helpful and friendly, always addressing any issues or questions that come up.

My instructor is awesome! She always has assignments and ideas to work towards my goals, but is also happy to work on any specific requests I may have. She is very flexible with the schedule, and not only have I learned a lot through her instruction, I've also loved the whole process!

Aufgrund eines Familienmitglieds, das mich als Kind der deutschen Sprache aussetzte, studierte ich sie an der Universität und machte ein Austauschprogram in Lüneburg. Da die Verwandten meines Mannes in Deutschland leben, probiere ich weiterhin meine Sprachkenntnisse zu verbessern.

Im Mai 2017 kamen wir für einen dreimonatigen Aufenthalt nach Deutschland. Während unserer Zeit in Bamberg, fand ich die TreffPunkt Sprachschule und studierte für sechs Wochen dort. Als ich ging, war ich sehr traurig meinen Unterricht zu verlieren. Als ich herausfand, dass sie Skype-Unterricht hatten, meldete ich mich sofort an. Seither nehme ich Deutschunterricht über Skype.

Meine Phonetik-Lehrerin bei der Schule war beim Skype verfügbar, sodass ich weiterhin meine Aussprache verbessern konnte. Die Hausaufgaben und Skype-Sitzungen sind (mir) immens hilfreich für mich. Ich bin verblüfft, wie leicht es ist, mein Sprachstudium weiterzumachen. Alexandra macht den ganzen Registrierungsprozess einfach, und sie ist sehr hilfsbereit und freundlich, geht jeder Frage nach oder jedes Problem an, die entstehen.

Meine Lehrerin ist großartig! Sie hat immer Aufgaben und Ideen, wie wir meine Ziele erreichen, aber lässt sie offen, wenn ich spezifische Wünsche habe. Sie ist sehr flexibel in der Planung, und ich habe nicht nur viel von ihr gelernt, sondern auch den ganzen Prozess genossen.

Von: vanessa xxx [mailto:xx@yahoo.es] Gesendet: Samstag, 31. März 2018 10:02
An: Alexandra von Rohr <A.vonRohr@sprachinstitut-treffpunkt.com>

Betreff: Re: Goethe Zertifikat B1 bestanden

Liebe Alexandra,

Danke für die Ostern Brief und die schöne Postkarte. Gute Nachricht: Ich habe das Goethe Zertifikat B1 bestanden! Der Durchschnitt war 73, "pas mal" wie die Franzosen sagen würden. Ich hoffe, das ist genug um in der Arbeit zu finden. Ich möchte dir danke für deine Hilfe, deine Hingabe und deine Geduld. […] ist eine ausgezeichnete Lehrerin!

Vielen Dank!

Vanessa

Von: Vera [mailto:…@yahoo.co.uk] Gesendet: Sonntag, 25. März 2018 12:38 An: A.vonRohr@sprachinstitut-treffpunkt.com

Betreff: Re: Sprachinstitut TREFFPUNKT-ONLINE

Sehr geehrte Frau von Rohr,

Ich bin Frau […]und Herrn […] sehr dankbar. Sie haben mir geholfen, um die deutsche Sprache zu verbessern und für die Prüfung vorzubereiten. Sie haben immer vielfältige Übungen und unkonventionelle Erklärungen der Regeln. Das macht die Unterrichten interessant und einprägsam.

Die Prüfung findet am 28. April statt und ich möchte die Unterrichten bis zur Prüfung fortsetzen.

…

Auch nach der Prüfung möchte ich die Unterrichten fortsetzen, um meine Sprachkenntnisse zu verbessern.

Freundliche Grüsse,

Vera

Von: xxx Gesendet: 21. Feb 2018 09:22 An: Alexandra von Rohr [mailto:A.vonRohr@sprachinstitut-treffpunkt.com] Betreff: AW: Sprachinstitut TREFFPUNKT-ONLINE

Jonathan aus England in der Schweiz lebend hat 2012 mit Online-Deutsch-Kursen angefangen. Dann hat er pausiert und ab 2014 regelmäßig Online-Stunden genommen, wenn es sein Arbeitspensum erlaubte hat. Nun hat er im Januar 2018 die C1-Prüfung mit Erfolg abgeschlossen und bestanden. Hier sein Kommentar.

I started learning German shortly after I moved to Switzerland from the UK for work reasons. Although the language at work is English, I quickly realised that I needed to learn German in order to get around and integrate into life in Switzerland. Traditional class-based courses are good for learning the basics but you inevitably end up missing some lessons leaving gaps in your knowledge.

The advantage of Skype-based courses are their flexibility, because you can agree on a day and time suitable for you, the personal tuition and the direct feedback on written work. Altogether I took around 140 hours of Skype German lessons with Treffpunkt in addition to class-based courses and last year managed to pass the Telc C1 exam.

The quality of the teachers at Treffpunkt is excellent and lessons are well prepared with good use of materials. I can definitely recommend the Treffpunkt Skype courses to anyone looking for a flexible way to improve their German.

Liebe Grüße Jonathan

Von: Tali xxx [mailto:xx@gmail.com] Gesendet: Samstag, 17. Februar 2018 19:42
An: A.vonRohr@sprachinstitut-treffpunkt.com

Betreff: Re: Sprachinstitut TREFFPUNKT-ONLINE

Hallo Alexandra,

… I've studied with [ teacher ] for almost a year, first personally at the institute in Bamberg and then over Skype – I just could not give up the classes with her. The time we spent together over Skype was as effective for me as the frontal classes. I started the classes with [teacher] as a complete beginner, and after about 1 year (on-and-off classes, combined with a full time job), I'm in B1 level (B1 Goethe Institut Zertifikat).

My pronunciation is very good (she's tough in that), which makes me feel confident when speaking. In addition to working on the language, [teacher] helped me understanding Germany socially and culturally. I cherish the time I had with her and highly recommend learning German with [teacher].

Liebe Grüße aus Berlin, Tali.

Von: xx@xx.com [mailto:xx@xx.com] Gesendet: Dienstag, 6. Februar 2018 09:39
An: A.vonRohr@sprachinstitut-treffpunkt.com

Betreff: RE: Online-Deutschkurses am Sprachinstitut TREFFPUNKT-ONLINE

Guten Tag Frau Rohr!

Unsere Unterricht mit [meiner Lehrerin] waren sehr gut, und ich bin sehr zufrieden mit diese Stunden. Vielen Dank für Ihr Angebot.

Im Februar bin ich sehr beschäftigt, so könnte ich wahrscheinlich unsere Unterricht in März fortsetzen. Ich kontaktiere mit Ihnen wann bin ich bereit.

Beste Grüße – Vladimir xx

Von: natalia xxx [mailto:xx@yahoo.es] Gesendet: Mittwoch, 10. Januar 2018 12:02
An: Alexandra von Rohr <A.vonRohr@sprachinstitut-treffpunkt.com>

Betreff: Re: AW: Deutsch Unterricht. Buchung erneuern

Liebe Alexandra,

Vielen Dank für die Extra-Strunde 🙂 Ich bin sehr zufrieden mit dem Unterricht und ja, ich habe viele Fortschritte gemacht 🙂 Viele Grüsse aus der Schweiz.

Natalia

Von: Elisabetta [mailto:…@icloud.com] Gesendet: Montag, 6. November 2017 22:07 An: A.vonRohr@sprachinstitut-treffpunkt.com Betreff:

Re: Sprachinstitut TREFFPUNKT-ONLINE

One of our students' mothers sent the following:

Dear Alexandra, Thanks for your email. Marta is very happy about her classes with […]and she does wish to continue.

I will therefore buy her another package as soon as she finishes this. Please do thank […] on my behalf for the great job she is doing with Marta.

Best wishes, Elisabetta

Von: Rafael [mailto:xx@gmail.com] Gesendet: Montag, 5. Juni 2017 15:09 An: A.vonRohr@sprachinstitut-treffpunkt.com

Betreff: Kaufen – 10 Unterrichtsstunden

Guten Tag Frau Von Rohr,

die Unterrichtsstunden, die ich gekauft habe, sind schon vorbei. Folglich möchte ich 10 Unterrichtsstunden à 45min bezahlen. Könnten Sie bitte das Link schicken, damit ich sie mit Kreditkarte zahle ? Hiermit möchte ich auch sagen, dass der Kurs mir sehr gut gefällt!

Mit freundlichen Grüßen,

Rafael aus Brasilien

Von: Chollada…[…[mailto:xxxgmail.com] Gesendet: Montag, 3. April 2017 15:20 An: Alexandra von Rohr <A.vonRohr@sprachinstitut-treffpunkt.com>

Betreff: Enrollment for the next lessons

Dear Mrs. von Rohr,

The first trial class was great! Thank you very much.

I would like to continue and write you for the enrolment of the next 10 classes (10 lessons of 45 minutes each). I wish you a beautiful week ahead.

Best regards from Switzerland,

Von: Simone […] Gesendet: 17. Mrz 2017 12:13
An: A.vonRohr@sprachinstitut-treffpunkt.com

Betreff: Re: Start Online-Deutschkurs Donnerstag, 16. März um 13:00 Uhr

Liebe Alexandra,

gestern war der Skype Unterricht sehr gut, er hat wie immer in der Schule geklungen.

Mit freundlichen Grüßen,

Simone

Von: Sandra …[mailto:…] Gesendet: 6. Mrz 2017 10:23
An: A.vonRohr@sprachinstitut-treffpunkt.com

Betreff: AW: German lessons online – Sprachinstitut TREFFPUNKT-ONLINE

Dear Alexandra,

Thank you for your email. Unfortunately I had to postpone the German classes to end of May due to work responsibilities / business travel. The classes with [ … ] were very good. She is an excellent teacher and I would like to continue the classes with her. I also think that skype methodology is a good way to learn German. She did it very professional.

Best regards,

Sandra

Von: laia [mailto: … @gmail.com] Gesendet: Mittwoch, 23. November 2016 10:30 An: A.vonRohr@sprachinstitut-treffpunkt.com

Betreff: Re: Deutschkurs via Skype – Sprachinstitut TREFFPUNKT

Vielen Dank für die Rechnung und die Stunde! […] ist ein Super-Lehrer :), Grüsse, Laia

Von: Rafael [ … ] [mailto:..@gmail.com]
Gesendet: Donnerstag, 25. August 2016 00:33
An: A.vonRohr@sprachinstitut-treffpunkt.com

Betreff: Kurs – Bezahlung

Liebe Frau von Rohr,

Ich freut mich sehr über den Kurs. Übrigens, ich glaube, dass die 10 Unterrichte, die ich bezahlen habe, schon abgeschlossen wurden. Ich möchte dann 10 Unterrichte à 45 Minuten bezahlen, um den Kurs weiter zu machen.

Viele Grüße,

Rafael [ … ]

Von: Jenya […] [mailto:[…]
Gesendet: 23. Aug 2016 10:57
An: a.vonrohr@sprachinstitut-treffpunkt.com;

Betreff: vielen dank fur die Skype Unterrichte

Liebe Alexandra […],

Ich wollte Danke sagen, dass ich nach 10 Unterrichten mit […] wieder Deutsch sprechen konnte! In Juli bin ich nach Deutschland und Oesterreich gegangen und ich war mich sicher dass ich alles verstehen kann and dass die Leute mich verstehen koennen. Ich hatte viel Spass!

Vielen Dank!

Jenja [ … ]

Von: lisa … [mailto:…@yahoo.com]
Gesendet: 14. Jul 2016 17:28
An: Alexandra von Rohr <A.vonRohr@sprachinstitut-treffpunkt.com>

Betreff: Re: AW: Thanks!

🙂 was thinking about you today when I was studying. U really are a fabulous teacher. L

21. April 2016 | Interview mit der Pianistin Younee. Ehemalige Deutschlernerin von TREFFPUNKT ONLINE.

Hier ein Interview auf Youtube mit der Jazzpianistin Younee aus Korea, die von 2011-2015 Deutsch via Skype bei uns lernte. Wir gratulieren ihr zu Ihrem großen Erfolg als Star-Pianistin in Deutschland!

Wir gratulieren ihr
zu Ihrem großen Erfolg als Star-Pianistin in Deutschland!

YOUNEE Interview in der NRW Late Night Show FREE-CLASSIC & JAZZ [11:41 Minuten]

Von: LASZLO [ … ] [mailto:..@….de]
Gesendet: 19. Apr 2016 08:49
An: A.vonRohr@Sprachinstitut-Treffpunkt.com

Betreff: Re: Sprachinstitut TREFFPUNKT-ONLINE

Dear Alexandra,

Thanks for your email. Even after the first lesson my wife told me that she is very happy with the new teacher and her techniques. Hopefully she will be able to learn and progress well.

Regards

Laszlo

Von: … Peter [mailto:…@….com]
Gesendet: 29. Mrz 2015 17:44
An: A.vonRohr@learn-german.com Cc: … <…@gmx.de>

Betreff: RE: Sprachinstitut TREFFPUNKT

Sehr geehrte Frau Von Rohr,

Die Zahlung die ich heute gemacht habe finden Sie im Anhang.

Ich danke [ … ] für die Qualität Ihrer Unterricht und freue mich für die nächste 20 Stunden.

Mit freundlichen Grüsse,

Peter

Von: John [ … ] [mailto:…@gmail.com]
Gesendet: 30. Mrz 2015 14:54
An: Alexandra von Rohr <A.vonRohr@learn-german.com>

Betreff: Re: Deutschkurs via Skype – extension = Verlängerung

Alexandra,

Thank you for your email. [ … ] has done a fabulous job teaching me German. My plan is to have a couple more lessons ahead of a trip to Germany in the next few weeks. Then I plan to pause the lessons until just before my next trip to Germany / Austria. That will likely be next winter (skiing season). … Thanks

John

The pianist Younee from Korea learned German via Skype with us for several months. Here are two links to interviews with her (in German).
Congratulations to Younee on her great success as an artist in Germany and her extraordinary achievements in learning German.
link to the Youtube.com video of a television recording in the ARD / BR and the "Abendschau" in Bayerischen Fernsehes, Nov. and Dez. 2014

Von: Richard .. (from Ireland, original e-mail)

Gesendet: Freitag, 21. November 2014 17:28

An: Alexandra von Rohr

Betreff: My first lesson

Dear Alexandra

I had my first Skype lesson with […] today and it exceeded all expectations.  Thank you so much for finding the perfect teacher for me.

I am looking forward to my next lesson on Tuesday.

Regards

Richard

Ruth (47), whose native language is English, lives in the French-speaking part of Switzerland. She sent an email about her experiences on the 1-to-1 online course:

"I'm taking Skype lessons because it really pushes me to communicate. The fact that we don't use the video means also that I can only rely on German to communicate, rather than relying on other strategies, such as understanding facial expression or gestures. It's tough but I find it an excellent way to work. I think I'm improving steadily (although sometimes it's so laborious that it doesn't feel like it, but welcome to language learning!).

Another great thing about Skype lessons is that I don't have to leave the house, it's highly efficient for that reason. I have a really busy schedule so the fact that I can learn at home it perfect. AND learn with a teacher in Germany! Perfect! Makes it feel all the more real somehow. I used to have group lessons at a local university and although I learnt something, it wasn't nearly as efficient and intensive as my Skype lessons with [ teacher ] . [ … ] is a wonderful teacher! Calm, knowledgeable and interesting. We have lots to share and I look forward to speaking with her every week.

2013: DD from Saudi Arabia studies German online with his wife. Here are his comments:

"Almost a year ago, my wife and I have started learning German using Skype with Mr. [ … ] from TREFFPUNKT-ONLINE . We made a decision to learn German this way because we live in Saudi Arabia and our daily commitments do not allow us to travel to Germany for a considerable period of time to learn the language. We are very pleased with the results and we are proud that we have made such a good progress with our teacher who is patient, clear in his teaching goals and always gives us the wish to have class lasting more than what was scheduled! We highly recommend taking lessons on Skype offered by TREFFPUNKT-ONLINE .

Written by DD"

2013: Hiroko from Japan took part in several intensive German courses in Bamberg and continued studying German via skype. She wrote us this e-mail:
"Ich habe mich für Skype-Unterricht entschieden,weil ich mit einer Lehrerin sprechen möchte. Ich möchte Deutsch sprechen und hören. Und ich bin in Japan und kann nicht immer in Bamberg sein."
2013: Susannah from Australia sent an e-mail about her stay in Bamberg and her follow-up lessons via Skype.
"ich habe gerade den zweiten Skype-Unterricht mit Kristin gemacht und alles ist sehr gut geklappt,… "
2013: Takashi from Japan sent us the following comment in Japanese and German

Auf Japanisch: タカシ(会社員)

気さくながら臨機応変な授業が気に入っています。ドイツ語はしゃべり出すのが難しく出遅れるのですが、クリスティーナ先生はちゃんと聞いてくれて、話が続くように導かれ知らず知らず自信が付いてくるのです。良いスカイプコースに出会いました。

in Deutsch:

Der ruhige und flexible Lehrestil gefällt mir sehr. Es ist mir schwer, sofort und spontan die Rede zu reagieren, allerdings hört mich Christina an und führt die Gespräch, lässt mich viel sprechen. Echt ein guter Skypekurs!

2013: Magne from Norway says:

"Ich finde den Skype-Kurs sehr nützlich und auch unterhaltsam. [ … ] ist eine ausgezeichnete Lehrerin!

Der wichtigste Grund Skype-Unterricht zu wählen, ist, dasd ich die Möglichkeit habe, Deutsch zu sprechen, ohne an einem bestimmten Ort gebunden zu sein. Im Frühling reise ich oft, als Tourist oder um die Familie zu besuchen (ich bin Pensionär). Vielleicht wähle ich im Herbst den Unterricht vor Ort."

2013: Dmitry from Russia wrote:

Уроки по скайпу это отличная идея! Они позволяют учить немецкий с носителем, оставаясь дома, а не тратить по полтора-два часа на дорогу в языковую школу. Бенжамин – лучший преподаватель. Прекрасный профессионал! У него огромный запас терпения и всегда разьясняет так, что бы вы поняли тему до конца.

Lessons via Skype is a great idea! It allows to learn German with a native speaker staying at home. It is very convenient. Otherwise you need 1.5-2 hours in addition (there and back) for reaching offline speaking class. Benjamin is the best teacher ever. Brilliant professional! He has tons of patience and he always wants to be sure that you understand the theme completely. you can publish my feedback, but without second name 🙂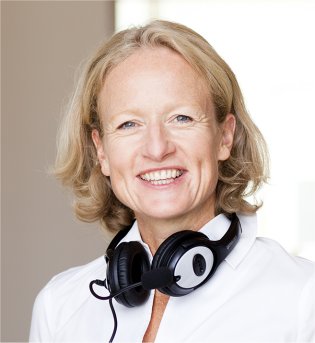 Contact me!
With best wishes from Bamberg/Bavaria Alexandra von Rohr